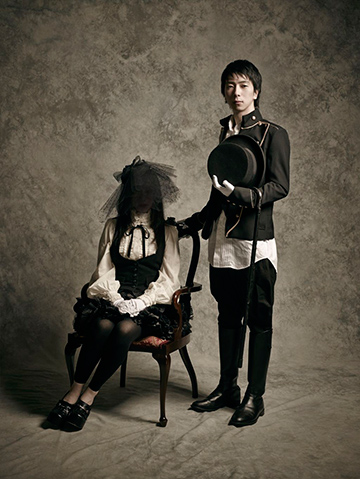 Japanese creators unit. Yoh Takahashi and Ryugu Tsukasa (brother and sister) .
We released 3 Albums from Victor Speedster Records. Our 1st album "My Colorful Confusion" won 17th in Oricon Ranking (Most famous CD chart in Japan). And now we establish our own label "Manbo Records".
And we published many comics and novels. Comical and unique storytellers.
Members
Yoh Takahashi : Music, Lyrics, Story, Vocal, Guitar
Tsukasa Ryugu : Illustration
・Can I import manbo-p's CD?
You can get albums that released from Victor Speedster Records(major label) on CD Japan or Amazon Japan.
Albums made by Manbo Records(independent label) are only for sale on Booth(Manbo-p's Shop). And you can let them delivered overseas with tenso.com.
If no stock, Spotify, Apple Music, Google Play, Amazon Music and LINE MUSIC are available.
・Can I read manbo-p' lyrics translated into English?
English subtitles are available on Youtube. Check our playlist English Sub and turn on subtitles.
And someday we'll put all lyrics on this website. But now we are suffering from a shortage of translator. If you can, please contact us.
・Can Manbo-p understand English?
Maybe. Like a 5 years-old boy.
Takahashi learned English at high school. But, surprisingly, most of English teachers in Japan ONLY know reading. So Takahashi can understand your English comment on Youtube, but isn't good at other skills.